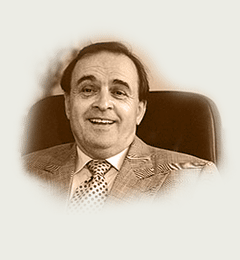 Jiří Gruša
A key figure in the rebirth of Czech literature and democracy, Jiří Gruša was born in 1938 in Pardubice, Czechoslovakia. He began his literary career in the sixties with Knapsack a collection of poems, though by 1969 he was prosecuted for Mimner and later arrested in 1978 for distributing nineteen copies of his novel The Questionnaire in samizdat.
A signatory of Charter 77, Gruša was forced into exile in 1982, eventually settling in Bonn. A. J. Liehm noted: 'The Questionnaire is a major work in the tradition of twentieth-century prose begun by Joyce and Proust'.
After the Velvet Revolution, Gruša returned to Bonn in 1991, this time as ambassador to Germany. In 1997, he became Minister of Education of the Czech Republic. At present, he is the ambassador to Austria.
Gruša's works include the novels Queen's Gambit, Dr. Kokeš, and Babylon, poetry Prayer for Janinka and Rhein Watch and his most recent collection of essays Česko—How to Use It.
Jiří Gruša resides in Vienna.