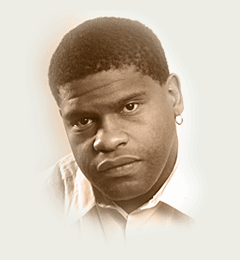 Gary Younge
Gary Younge was born in 1969 in Stevenage, Hertfordshire in the south of England. He studied French and Russian and taught English to refugees in Sudan. Since joining the Guardian in 1994, he has written extensively from the United States, South Africa and throughout Europe on social and political issues.
In 1999, he published No Place like Home, a provocative and passionate polemic about race in Britain and the United States, winner of the Guardian First Book Award.
The Festival's veteran moderator, Younge presently works as a columnist in the Guardian.
Gary Younge lives in London.

Last modification of this page: 22nd December 2003 14:30