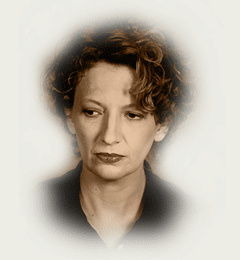 Orly Castel-Bloom is coming
We can look forward to Orly Castel-Bloom. She comes from Israel and this will be her first time in the Czech Republic.
Orly Castel-Bloom studied film on the University in Tel Aviv, where she also lives. She started publishing in 1987 and soon became one of the most outstanding personalities in writing of the eighties. In 1990 she was awarded the Tel Aviv Prize for a novel "Where Am I?".

Last modification of this page: 13th February 2004 9:08