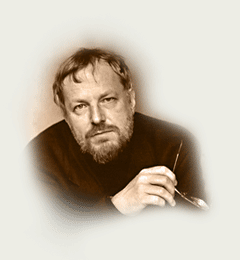 Robert Irwin
Robert Irwin was born in 1946. He read Modern History at Oxford and taught Medieval History at the University of St. Andrews. Je also elctured on Arabic and Middle eastern History at teh universities of London, Cambridge and Oxford. Since retiring from teaching, he has spent much of his time asleep, which he regards as hard work.
He has published novels Arabian Nightmare (1983), The Limits of Vision (1986), The Mysteries of Algiers (1988), Exquisite Corpse (1995) and Satan Wants Me (1999).
He is the author of three works of non-fiction: The Middle East in the Middle Ages; The Arabian Nights: A Companion and Islamic Art.

Last modification of this page: 23rd December 2003 9:05