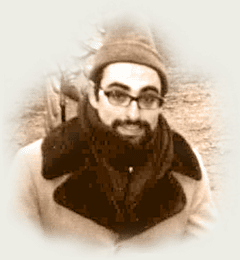 Gary Shteyngart
Born in Leningrad in 1972, Gary Shteyngart was brought to the United States seven years later, when expiry dates were still a figment of the cold war.
"Yes, we all know the kind of person I'm talking about. Blood shot eyes? Porcupine hair? Uneven bottom teeth? Great big potato nose? Thirty-ruble sunglasses from a metro kiosk? Of course - all of it."
A literary symbol of the immigrant age, in the spirit of Saul Bellow and Henry Roth, Shteyngart's novel The Russian Debutante's Handbook received the Stephen Crane Award for First Fiction.
"Our language has become as impoverished as our country and it's often hard
to find the right term, even if you're willing to pay in hard currency for it."
"Shylock on the Neva" recently appeared in "The New Yorker". Absurdistan, a novel set in a fictional Soviet republic awash in oil and ethnic rivalry, is forthcoming.
Gary Shteyngart currently divides his time between New York and Rome.